Aybek Izzatov
Aybek Izzatov was born in Tashkent in 1971 in a family of physicians. 1995 graduated from the Second Tashkent Medical Institute. He graduated from the internship at the Faculty of Surgery Department of the First Tashkent Medical Institute. He worked as a surgeon for several years. Knowledge in medicine needs to be integrated - Dr. Izzatov decided, and set about expanding his horizons in medicine: he completed courses in urology in 1998, in 1999 he completed courses in gastroenterology and mastered endoscopic methods of research in this area. Then he decided to master non-traditional methods of treatment: he graduated from the courses of Oriental medicine, went deep into the philosophy of Ayurveda and homeopathy. In 2000, Dr. Aybek Izzatov became closer to an extraordinary alternative doctor and mystic (Hazrat), where an unusual approach to the treatment and prevention of diseases made the Doctor a deeply informed physician, not only of physical nature, but also of intuitive nature.
In 2006, Dr. Izzatov moved to the United States, where he engaged in professional hypnosis, massage and alternative medicine.
Having arrived in the USA, Aybek Izzatov first of all began to confirm his medical degree. The difficult period of adaptation and material difficulties did not become a hindrance and he successfully achieved success. After confirming his diploma, the Doctor began searching for medical residency in state clinics.
Dr. Aybek Izzatov founded the Consultative Medicine Center in Illinois - Medicine Well, or Organic Metabolism Correction. Hundreds of people receive relief and healing in this center. According to his method, many incurable diseases are healed. Until now, medicine has not yet seen such consistent results in the elimination of serious ailments and diseases.
In 2013, Aybek Izzatov developed and described a massage technique with biofeedback and founded the Tian Anmo massage training school (written in English and translated as "Heavenly Massage" from ancient Chinese). This school is based in Illinois, in the Buffalo Grove area. The doctor himself teaches original courses for masseurs and amateurs.
In 2018, Aybek Izzatov organizes the Medical Course: How to Live Long. At the medical center, hundreds of patients receive skills in setting up mechanisms for recovery. Techniques of reflexotherapy of fast falling asleep and deep sleep. So medicine should actually work for the people.
In 2014, Aybek Izzatov popularized his massage techniques on the well-known YouTube portal. It is not surprising that he is gaining worldwide fame and is unofficially considered the best masseuse in the world. Hundreds of millions of views and hundreds of thousands of YouTube channel subscribers are evidence of his talent.
One of the most significant events in the life of Aybek Izzatov was the birth of his book "The Revelation of Hazrat Genius". This book is a unification of Religion, Philosophy, Science and Mysticism into one whole.
Later, the Doctor wrote another book - a three-volume book, The One Earthling's Heart. Romance and fiction on the edge of reality give this book a unique perspective. Delight and expanded consciousness - these are the emotions of the readers.

On the advice of his Master, the Doctor helps many sick people. But the most important thing for him is to understand the idea of ​​being, the nature of consciousness and the understanding of human life.
Register Here Please
World's Best Massage Therapist Contest $50,000 Prize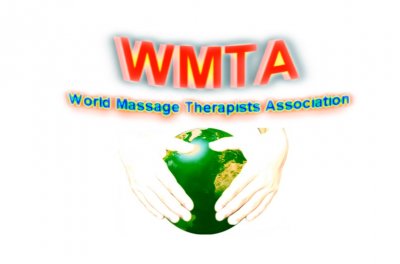 Tyan Anmo Introduces New Massage Technology That Determines the Effectiveness of Massage via Biofeedback
Continuing Education $250 for 24CEUs
Tyan Anmo Massage Continuing Education School Introduces Rehabilitation of Autonomic Nervous System and Sleep Therapy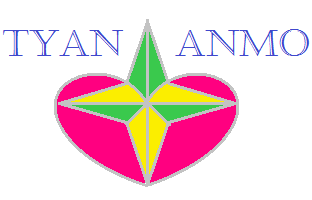 395 E Dundee Rd. Wheeling, Illinois 60090 Tel 224 388 0928, 224 572 0636,